[ad_1]

An activist short report on Nio seems to miss the mark
Perhaps the most aggressive accusation appears to have been disproven
But Nio is responding as if there is some truth to the story; investors should keep that in mind
Late last month, activist short seller Grizzly Research took aim at Chinese electric vehicle manufacturer Nio (NYSE:). Some investors no doubt shrugged off the report without even reading it.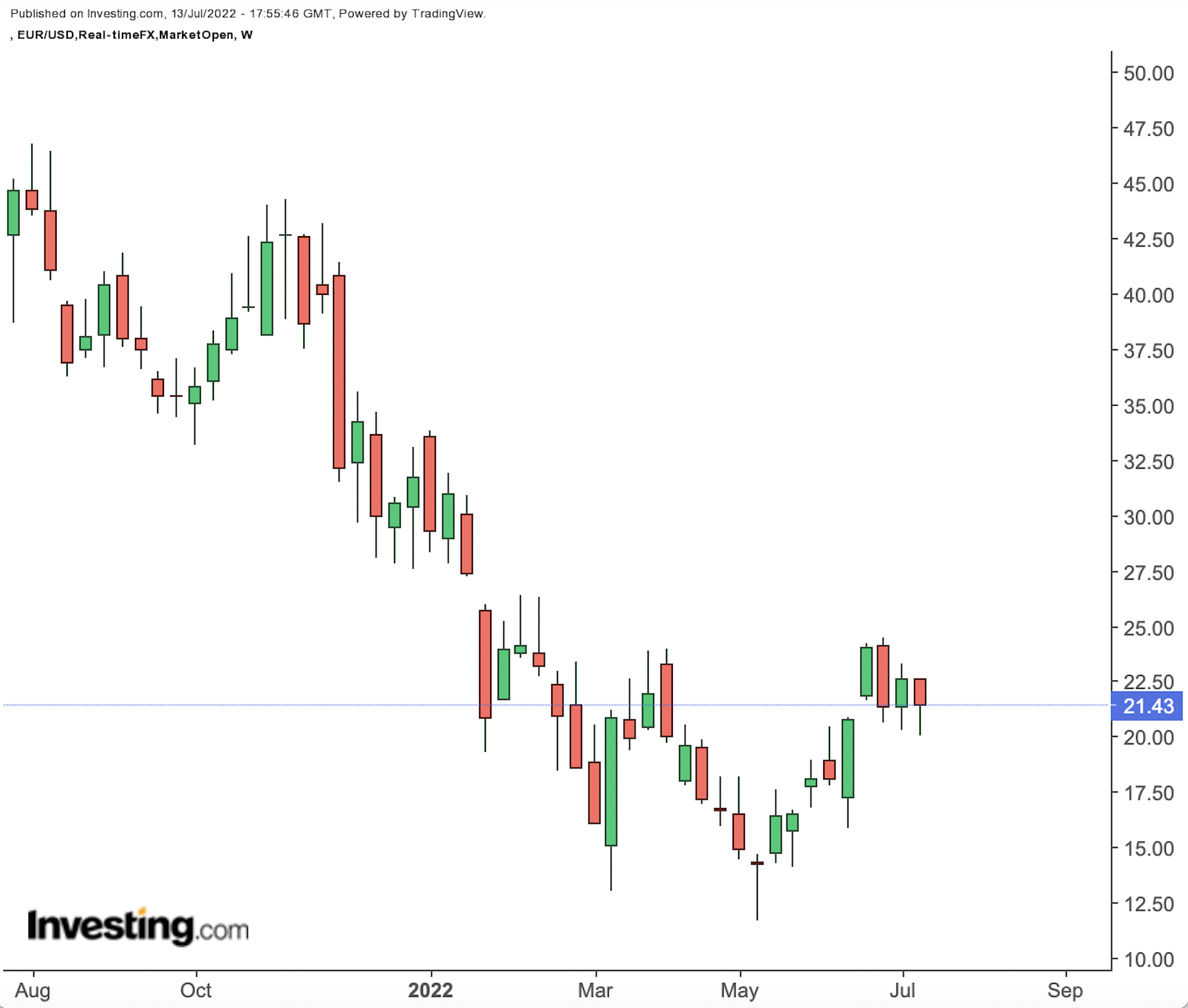 Source: Investing.com
Some of those investors might simply dislike short sellers. The rise of meme stocks, like AMC Entertainment (NYSE:) and GameStop (NYSE:), has engendered deep disdain for those traders making bearish bets. Some might see a conflict of interest for Grizzly, which disclosed a short position in NIO stock ahead of the release of its report.
Neither is a reason to dismiss the report out of hand, however. Short selling, and activist short selling in particular, provide important checks on market exuberance. Those checks offer value to the rest of the market — but can't be incentivized without creating some value for the short seller.
Indeed, no one should know this better than investors in a Chinese electric vehicle stock. Well-known firm Muddy Waters Research made its name correctly identifying fraud in that country. That same firm in early 2020 passed along an anonymous report that correctly spotted financial regularities at Luckin Coffee (OTC:).
Activist sellers have targeted the EV space as well. Perhaps the most impactful of those campaigns was the report from Hindenburg Research on Nikola (NASDAQ:). Hindenburg's research led not only to a plunging NKLA stock price but federal charges against its founder.
To be clear, that history doesn't mean Grizzly's own report is correct. Indeed, the firm appears to have made at least one significant mistake. But Nio itself seems to be taking the allegations seriously. Investors should as well.
The Grizzly Research Allegations
Grizzly's report on NIO can be described as having three core pillars.
The first is an argument that Nio is using a third party to inflate its revenue. Nio has developed a so-called "BaaS" (battery-as-a-service) program that allows vehicle purchasers to subscribe to a battery swap program in lieu of purchasing a battery upfront. The BaaS program, however, is run by a separate company, Wuhan Weineng Battery Asset Co., of which Nio owns 19.8%.
That setup allows Nio to book the revenues from the battery subscriptions it sells upfront, instead of over a period of years. To be clear, this is not illegal, as even Grizzly notes. In fact, this revenue treatment is required under accounting rules. But the effect is to inflate Nio's current revenue — and, more importantly, its profits.
Grizzly alleges that Nio has gone even further, however. It highlights a document from Wuhan Weineng, noting that as of Sept. 30, 2021, the company was servicing 19,000 subscribers. Yet, Wuhan Weineng at the same point had purchased more than 40,000 batteries from Nio.
Grizzly sees no need for these extra sales — and no signs of those batteries actually being stored anywhere. And so the firm concludes that Nio is allegedly overshipping batteries that it simply keeps at its service centers, further boosting revenue and earnings.
Finally, Grizzly raises some concerns about governance. It points to the installation of Nio executives at the head of Wuhan Weineng as disproving Nio's claims that it doesn't control that company. Grizzly notes the ties of Nio chairman Bin Li to individuals and entities involved in the Luckin fraud. And the firm claims that Li pledged shares ostensibly owned by Nio users to back loans, and that Li may well have routed 50 million RMB (roughly $7.4 million) to his personal account through Nio.
Is Grizzly Right?
Nio's initial response was to claim that "the report was without merit." For the most part, the market seems to have agreed. NIO stock did drop about 3% on the day the report was released — but the entire market was down, with the less-volatile declining 2%.
And, indeed, there appears to be a key error on perhaps the most inflammatory claim. The 19,000 subscriber figure was derived by a prospectus from Wuhan Weineng for an asset-backed financing. But as a number of users on Twitter pointed out, that prospectus doesn't cover all of the BaaS users — only a subset. Grizzly's claim here appears to fall completely flat.
As far as the argument that revenue and earnings are being inflated, there is some truth to it. But it's worth noting that accounting treatments typically depress the reported profits of SaaS companies. Costs are booked upfront; revenue is recognized over time. For this reason, in SaaS (software-as-a-service) businesses, investors often focus more on cash flow (where upfront payments are booked 100%) and/or pay close attention to deferred revenue balances.
The existence of Wuhan Weineng does perhaps suggests that Nio's results are better than they would be otherwise — but it does not imply that those results are distorted. Indeed, in the hypothetical scenario where Wuhan Weineng didn't exist, investors to some extent would treat Nio's BaaS revenue the same way they do SaaS, and make their own adjustments in valuing the business.
Reason For Concern?
Overall, the case made by Grizzly doesn't quite land. But that doesn't mean investors can or should simply dismiss the report out of hand.
There are governance concerns here. The pledging of Nio shares, if true, at best would be a significant violation of trust.
Grizzly notes that Chinese government entities — who rescued Nio when the company was at legitimate risk of bankruptcy in late 2019 — continue to redeem shares at a rapid clip. Nio still has obligations on that front that could total as much as $6.7 billion — and only $8.2 billion in cash on hand ahead of a planned global expansion. The firm is correct in noting that further redemptions could cause Nio to need to raise additional capital — which likely would require equity issuance and thus shareholder dilution.
The risks aren't as explosive as Grizzly's broader tone would suggest. But this still is a company with a market capitalization just shy of $35 billion — and no profitability in immediate sight. (Wall Street consensus projects a modest loss in 2023.) It's also a company that this week said it would form an independent committee of directors to probe the allegations made by Grizzly.
Perhaps that response is intended to mollify the market, and remove any semblance of doubt raised by the short report. But it's worth noting that Nio said its committee would be advised by "a well-regarded forensic accounting firm."
That kind of firm isn't necessarily one required to respond to an error-riddled report with no basis in fact. It suggests that Nio's board at least wonders if there might be something to at least some of the allegations made here. Given the history of the space, and the still-stretched valuation, that's a risk investors, at the least, need to be aware of.
As of this writing, Vince Martin has no positions in any securities mentioned.


[ad_2]

Source link