It's been almost a year since Papa John's International (NASDAQ:) reached an all-time high above $140 on November 4th, 2021. Unfortunately for the bulls, the pandemic share price boost came to an end just as suddenly as it had started. Earlier this month, PZZA stock dropped under $67, down by over 50% from its record. Apart from inflation, nothing that terrible had happened with the company. In our opinion, its valuation was simply not sustainable at the beginning of 2022.
Does this mean it is sustainable now and that PZZA stock is a good investment near $72? Fundamentally speaking, we think there are far better deals out there. We've even included some of them in our portfolio. On the other hand, the stock's decline from $141 to $67 looks interestingly familiar.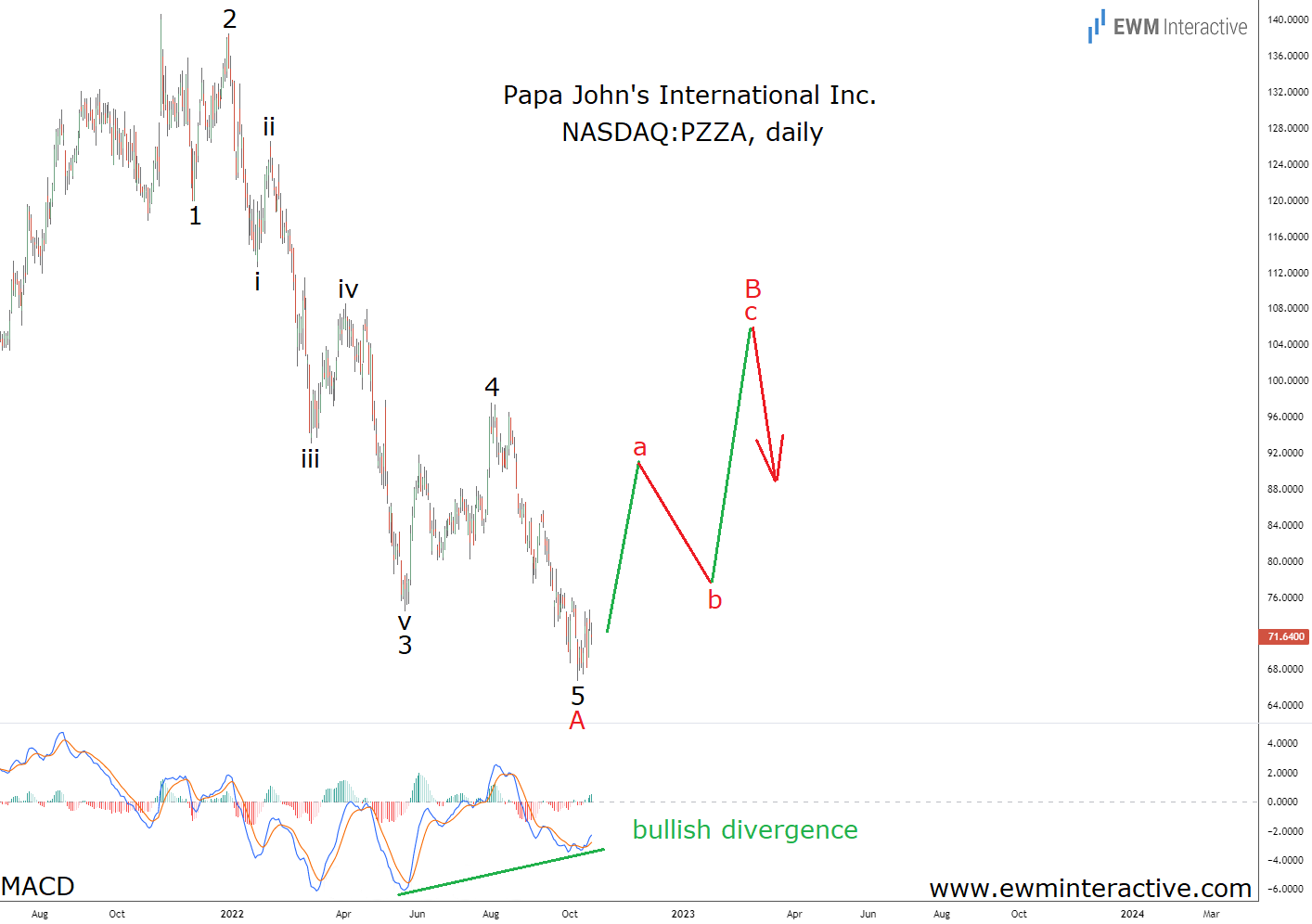 It can be seen as a textbook five-wave impulse pattern, labeled 1-2-3-4-5 in wave A. The five sub-waves of wave 3 are visible, as well. According to the Elliott Wave theory, a three-wave correction in the other direction is supposed to follow. This corrective recovery is likely to erase the entire wave 5 and perhaps reach the resistance area near wave iv of 3.
This means PZZA stock can surge by roughly 50% in wave B and revisit the zone between $100 and $110 a share. The strong bullish MACD divergence between waves 3 and 5 further supports the positive outlook. Once wave B is over, however, the bears would be eager to return and drag the price to a new low in wave C. Instead of celebrating the end of the bear market, investors should watch out for its next phase.